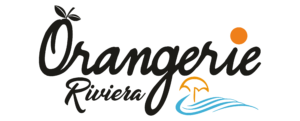 Orangerie Riviera is a stunning complex in which great care has been taken with the design, building and management by our passionate and experienced team to realise a unique vision marrying classic design & modern elements. It consists of five buildings with five tastefully decorated apartments, twenty-five apartments in total, which adds to the exclusivity of this site. There are fitted wardrobes, two bathrooms, as well as an open plan living space with balconies and patio areas which offer you many comforts of home to make your stay even more enjoyable.
The development has off road parking for every apartment, a large unique swimming pool and winding pathways for you to meander through the beautifully landscaped gardens with seating areas, where you can relax and unwind each day as you take in the sounds and fragrant smells of a natural environment which embraces and soothes you.
Location
It is located in the historical Lapta village, approximately 16 kms west of Kyrenia with inspiring views of the Kyrenia Mountain Range. Just a short walk across the main road are golden sandy beaches where the reinvigorating turquoise waters of the Mediterranean Sea
gently caress the shore and invite you in to refresh your body and mind. Also within walking distance is a variety of restaurants, cafes and bars with friendly staff who are waiting to welcome you to enjoy delicious cuisine and refreshments to satisfy any palette. The paved
promenade which stretches 3 kms along the coastline with its natural bays, small harbour and cafes is a perfect place for a sunset walk and only a short drive away, as are many deluxe spa hotels, and casinos. There are also many supermarkets and stores nearby for your
convenience.


Floor plans & Site map